Payday loans might be a quick way to get the required cash sooner when you're short on funds. You can just search "payday loans near me," The Internet will offer many payday loans, providing companies that work entirely online, meaning they are always near you. If you have ever dealt with a payday lender, you will probably know that their very few requirements entail having a bank account. However, be aware that even if you don't have a bank account, you can still be approved for getting these small advances. Wonder how? With Chime.
Continue reading to discover more about Chime and payday loan applications that accept Chime accounts, as well as if they are a good financial decision.
About Chime
Chime is not a bank, but it was founded to make essential financial services useful, easy, and accessible to anyone. Chime has no overdraft or monthly service fees since its objective is to benefit its users, not from them. This financial technology company works with banks to develop low-cost alternatives to established solutions. Chime is an innovative type of online checking account that simplifies money management. The Chime accounts are securely kept and monitored at the state and federal levels by partner banks, the FDIC (Federal Deposit Insurance Company), and financial services organizations.
You will receive a Chime Visa Debit Card by opening a Chime account. The procedure for getting a Chime account is simple and free of charge. You just follow the steps on their website and provide your personal information. You should receive your card within a week or so. The next step is to download the app and voilà! You may use your card to perform financial transactions and even connect your current bank account. The Chime Debit Card is accepted anywhere Visa is accepted. The chime team has thought about your security, so you may request a replacement and deactivate transactions via the app if you lose a card.
Payday Lending APPs that Accept Chime
Some payday lending companies accept Chime. You can download the app from the App Store and Google Play Store and avail yourself of easy borrowing. Here are some of the apps:
Dave
Dave is a straightforward payday loan app with over seven million users. You may quickly and simply obtain up to a hundred dollars. You connect to Chime and collect your advance if you don't have a bank account. To obtain a payday loan from Dave, you must provide proof of income, information on how much money you maintain in your account, a history of your transactions, and deposits for the last two months. Be advised that a negative balance in your account may reduce the amount of your payday loan.
Klover
Klover is another app that works with Chime, and if you have an open Chime account for more than three months, you may obtain a $500 loan. Compared to Dave, Klover may boast of a more considerable accessible amount of money for debtors. They provide interest-free loans with no hidden costs or credit checks. Furthermore, the app offers overspending analysis tools to help you manage your money more effectively. Klover, on the other hand, has one significant disadvantage: a higher accessibility threshold.
Albert
Albert is a lending app that accepts Chime accounts as well. The app is simple to use; simply enter your information and wait for confirmation from Albert. Please be aware that you will be required to provide proof of direct payments to validate your ability to repay the loan. The app allows you to get $250 within two business days. The loan approval requirements are not as stringent as Dave's because they do not do hard pulls.
Branch
For employed Americans, the branch provides a mobile digital wallet. The app is compatible with Chime, but to qualify for a Branch loan, you must deposit your direct deposit into your Branch Wallet. This online wallet is a convenient method for Americans to manage their daily costs, receive a $500 paycheck advance, and spend it as they choose from the comfort of their own homes using smartphones.
Varo
Varo allows you to acquire a rapid $100 advance, but they charge up to $5 in fees. The highest loan amount available from Varo is $100, and if you take out $50, the charge will be reduced to $3. To be eligible for a Varo payday advance, you must have an active Varo account that is not negative and has received at least $1000 in deposits within the previous month.
Figure Loans
Figure loans accept Chime accounts and are ready to lend you $300-750$ after doing soft pulls. These loans provide customized payback terms for each client, which may vary depending on the latter's financial situation and the amount borrowed. In addition, figure Loans may brag about their excellent approval rates and transaction transparency.
To the Borrowers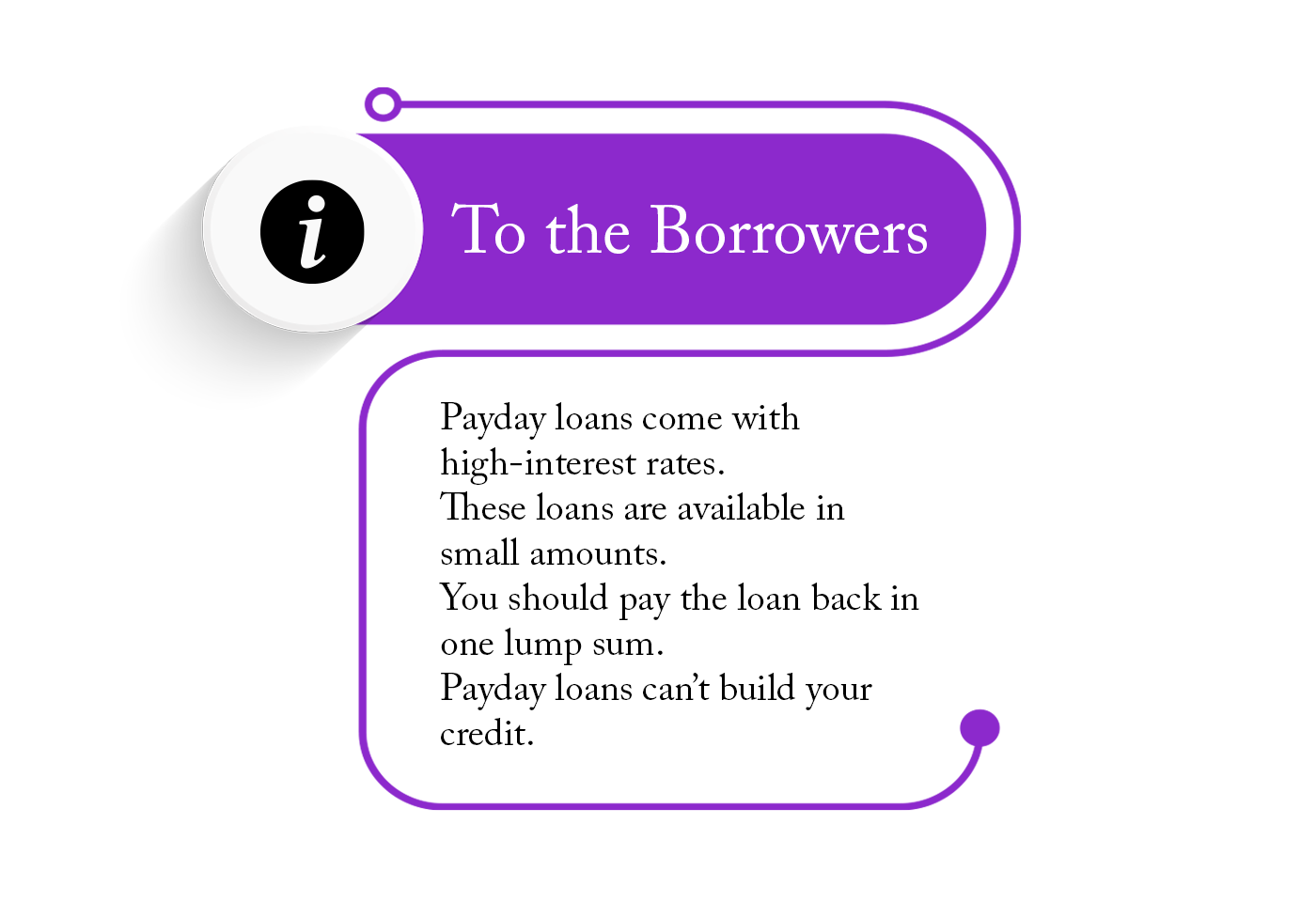 We strongly advise the borrowers to think twice before taking these loans. Here is why:
Payday loans come with high-interest rates: These short-term advances might cost you a couple of hundred percent annually. That's why they are lent with short repayment periods.
These loans are available in small amounts: Payday loans are lent in small amounts that sometimes might not even cover your emergency.
You should pay the loan back in one lump sum: Compared to other banking products, you can't repay the loan in monthly installments. Instead, you must make a balloon payment after a few weeks.
Payday loans can't build your credit: If you are a regular payday borrower with a solid payment history, please be aware that it will not appear on your credit record. At the same time, the inability to repay the loan may harm your credit score.
Although the apps allow you to receive these loans with a Chime account without touching your bank account, you should first explore all of your borrowing choices. The ease of obtaining quick loans may cost you more money. Therefore, the borrowers should rely on these short-term advances only as a last resort.