Dreaming of a vacation or new home renovations? Maybe your credit card is maxed out and you want to consolidate it. A personal loan can help you achieve your financial goals now and pay for it in the sequence of upcoming months.
These loan types offer relatively lower interest rates and higher amounts so that they are a convenient option for making high-dollar expenses.
Personal loans are available in amounts ranging from $100 up to $100000 and the repayment terms are also longer (5–12 years). Longer repayment terms are interpreted into lower monthly payments. It's up to you to decide whether you need lower payments or long-term obligations.
Personal Loans: 5 of the Most Prominent Advantages
As compared to other online loans, personal loans are the most trustworthy and convenient way to get the necessary funds in a short period. Still in doubt whether to take out these loans or not? Ahead are the gains of personal loans to consider.
1. Effortless and Quick Application Process
Online personal loans have it over traditional loans in terms of quickness and easiness. Today's digital world demands keeping pace with the modern rhythm of life. Why waste time in the long queues in the bank waiting for your turn to apply for the loan, when you can do everything just on the go. Are you stuck in a traffic jam? Whether you are walking your dog, or still in the office, be aware that with Shinycash, even your busy schedule can't hold you back from getting the desired funds.
2. Fixed Interest Rates
The interest rates for personal loans remain stable throughout the life of the loan. So you don't need to worry about facing an unexpected amount every time the date of the monthly payment is due.
3. The Absence of Collateral
Shinycash offers online personal loans that are not secured by any collateral, nor do they require a co-signer. So, if you need $20000 to finance a minor business project, and don't have any pricey asset to set as collateral, but are a waged professional instead, our online financial instruments can still be available for you. These loans are backed by the borrowers' creditworthiness.
4. No Harsh Credit Checks
As compared to the traditional banking entities, personal loans carry out soft credit checks, and instead of introducing your previous credit defaults, our lenders take into account your current income level.
5. Minimum Paperwork
Our transactions are carried out electronically, thus eliminating the need of carrying a bunch of documents.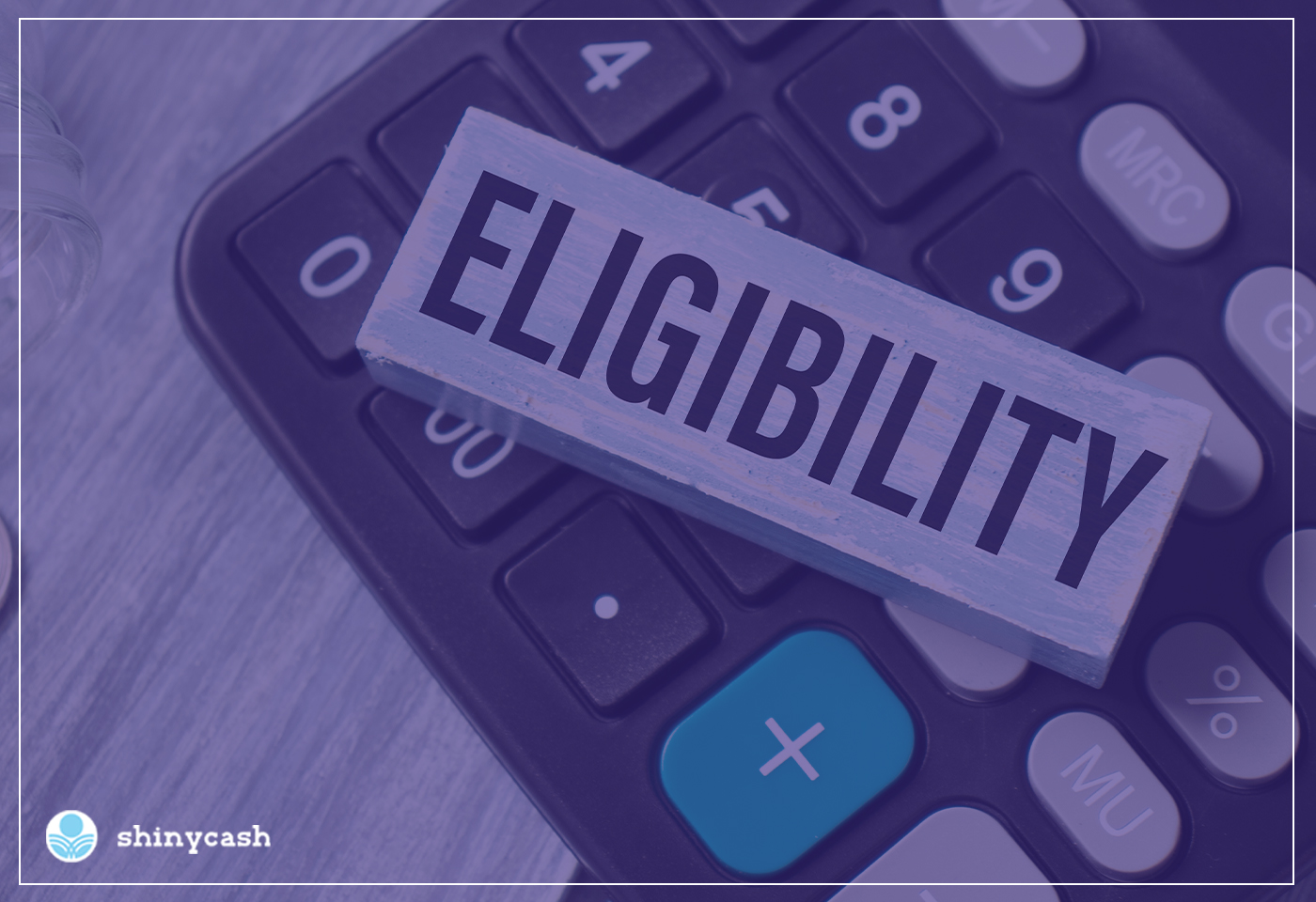 What Are the Eligibility Criteria for Personal Loans?
Want to apply for these loans? Here is what you should do to pass the eligibility threshold.
Be aware that though the eligibility requirements for getting a personal loan vary from lender to lender, there are some necessary points that are common for lenders.
Your Age: If you want to take out a personal loan, you should be aged between 23 and 60. It is worth mentioning that if the borrower's age is nearing 60, the chances of getting approved for the loan are lower.
Your Income Level: The level of your monthly income may be considered one of the key factors determining your creditworthiness. The lenders most often take into account your debt to income ratio.
Your Work Experience: If you are employed for more than a year your chances to get approval for the loan are increased.
Relations with the Lender: If you have had other loan transactions with the lender a running loan, for instance, may increase your odds of being approved for it.
With Shinycash, taking out personal loans to meet various financial needs may not be a big deal. From financing a minor business program to organizing a pricey event, let Shinycash come to your rescue irrespective of your financial goal!